Before that, I would like to thank everyone here..
we love the fact that you support us.. we grew rapidly in our first week of launching thanks to all of you..

Our launching freebie was won by Jocelyn in the United Kingdom...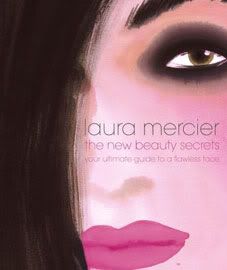 i regret to inform all of you that there will be NO consolation prizes..
we are so mean that we just want to get more traffic. BAHAHAAHA
..
..
..
if u believe that.. i wonder why you are still reading.. maybe you trust us more than you think?
hehe.. just kidding yall. peace out k?
Now i present to you our consolation prizes..
I hope you all won't find it more attractive than the main prize itself.. haha..
we pride ourselves in keeping our readers happy while giving honest maybe controversial posts..
This is a token of appreciation from the team behind BlushBerry.
We are giving 2 of these away.
*drum roll*
Its Make Up Store's M Magazine!
2 of them!!
Now that we are the ones choosing winners, we know how difficult is it to choose one.. when we want to please all of you ...
But you know that every month there will be a freebie.. there is 12 months in a year after all..
N we love to give surprises.
Consolation prize winners :
Rachel
Its simple, really. I want want want this book because I really NEED it! My family is filled with men! Dad,brothers,MALE cousins,uncles..you name it,I have it. I even have more guy friends than girlfriends. And, when I need help on makeup,clothes or just plain ol' beauty advice/tips, I can't ask anyone. And right now, if you ask me, I probably can't tell the difference between eyeliner and lip liner. Thats how badly I need the book. I think it can really help me understand more about makeup, how to enhance my features,etc. A book full of advice I can't get at home. Give it to me, baby! :)

What I like about Blushberry is..that you guys know exactly what we want. You touch all the subjects that we all secretly want to know about, but are too shy to say. For example,how to pose like a model. I bet we have all tried locking ourselves in our room and secretly practising poses in front of the mirror. Lol. And then there are makeover tips like how to get cleavage!(watch Mathieu's youtube clip for that) Don't we all secretly wanna know how to get cleavage? Well, thanks to you, now we know! :) So, yes, Blushberry rocks!


Reisha Karina
first i really want this book because i really really love make up but i never get a chance to study about make up through school or books..And i think it will be very helpful if i have this book, because until today even if i already watched youtube make up tutorial, i still put everything's wrong.i still cant use eyeliner and its always smudge hiks, and when i apply my eyeshadow its look pale instead of fabulous. soo please BlushBerry, i need the book badly.
i heart BlushBerry because every tutorial given and all the tips are very useful and helpful from top to toe.and also i always can find everything that i need in there, whether im searching about fashion, hair, make up, how to edit a picture, even my favorite actor ever: heath ledger is in there. always have interesting topic to read. thanks anyway.
*really hope hope hope to win this book with fingers crossed. cheers BlushBerry.
BlushBerry launching freebie consolation makeup cosmetics