Last week we talked about having a basic makeup brush set.. Here is the continuation.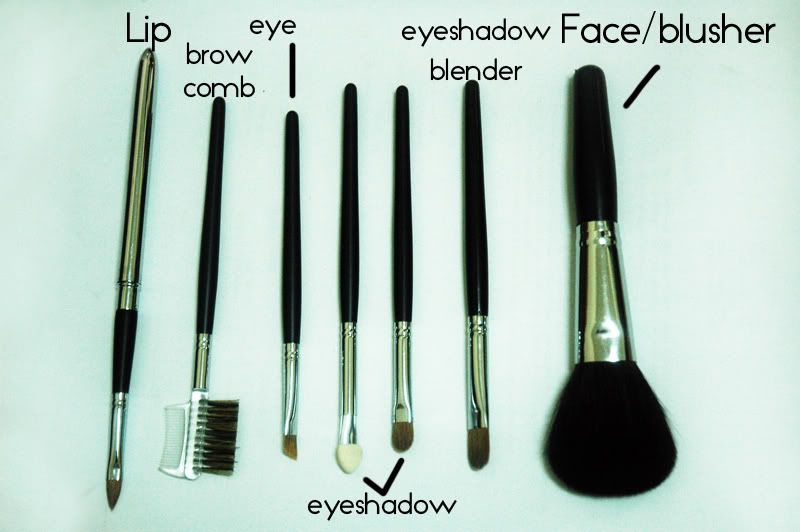 Ok. We have a face brush/blusher, 4 eye makeup brushes, brow brush and lip brush.
This is the basics.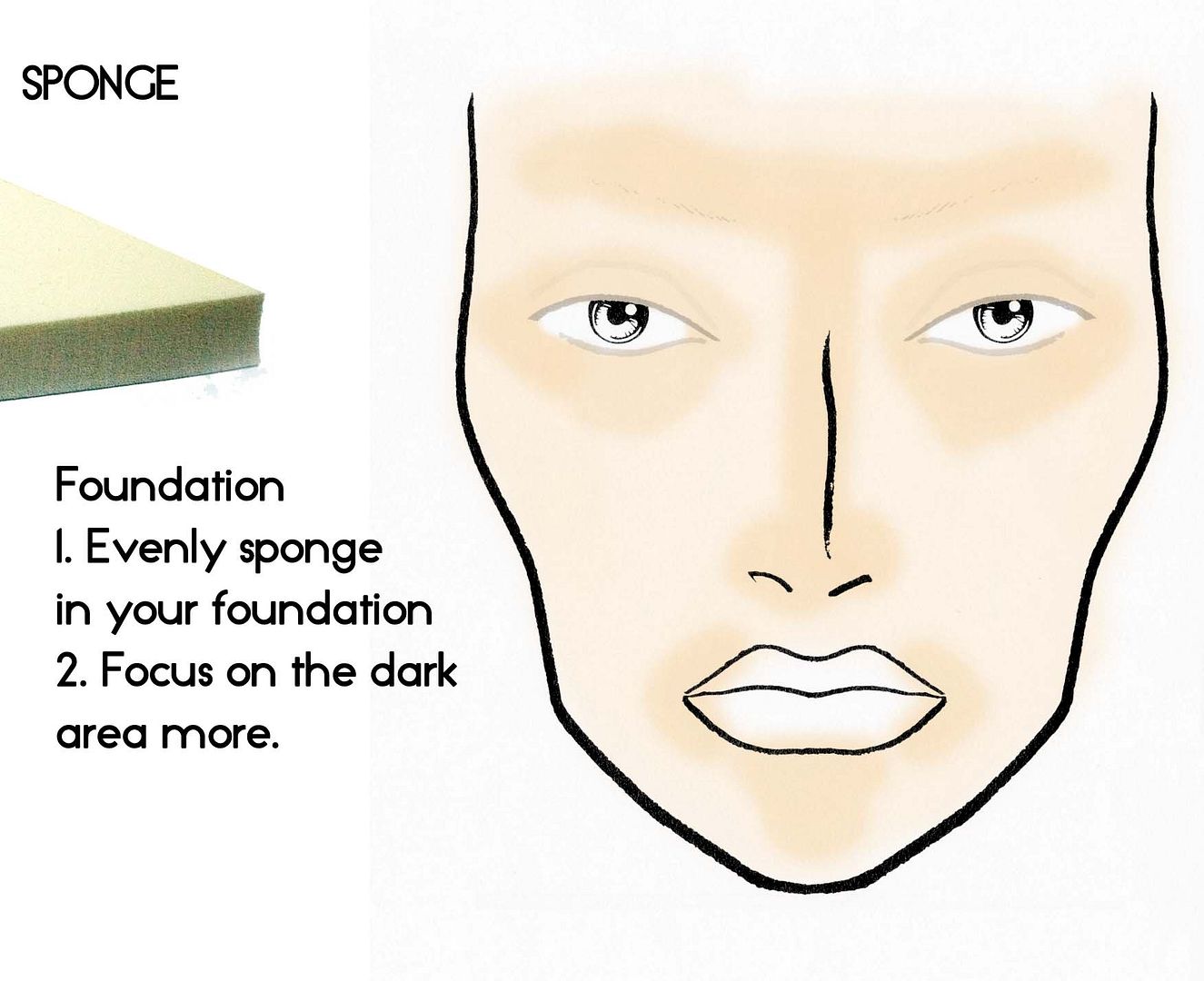 For foundation, you can either use a brush or a sponge to apply. (Foundation brushes creates unsightly lines when used, so we preferred sponges) It is up to you to choose actually.. whether you want a brush or a sponge.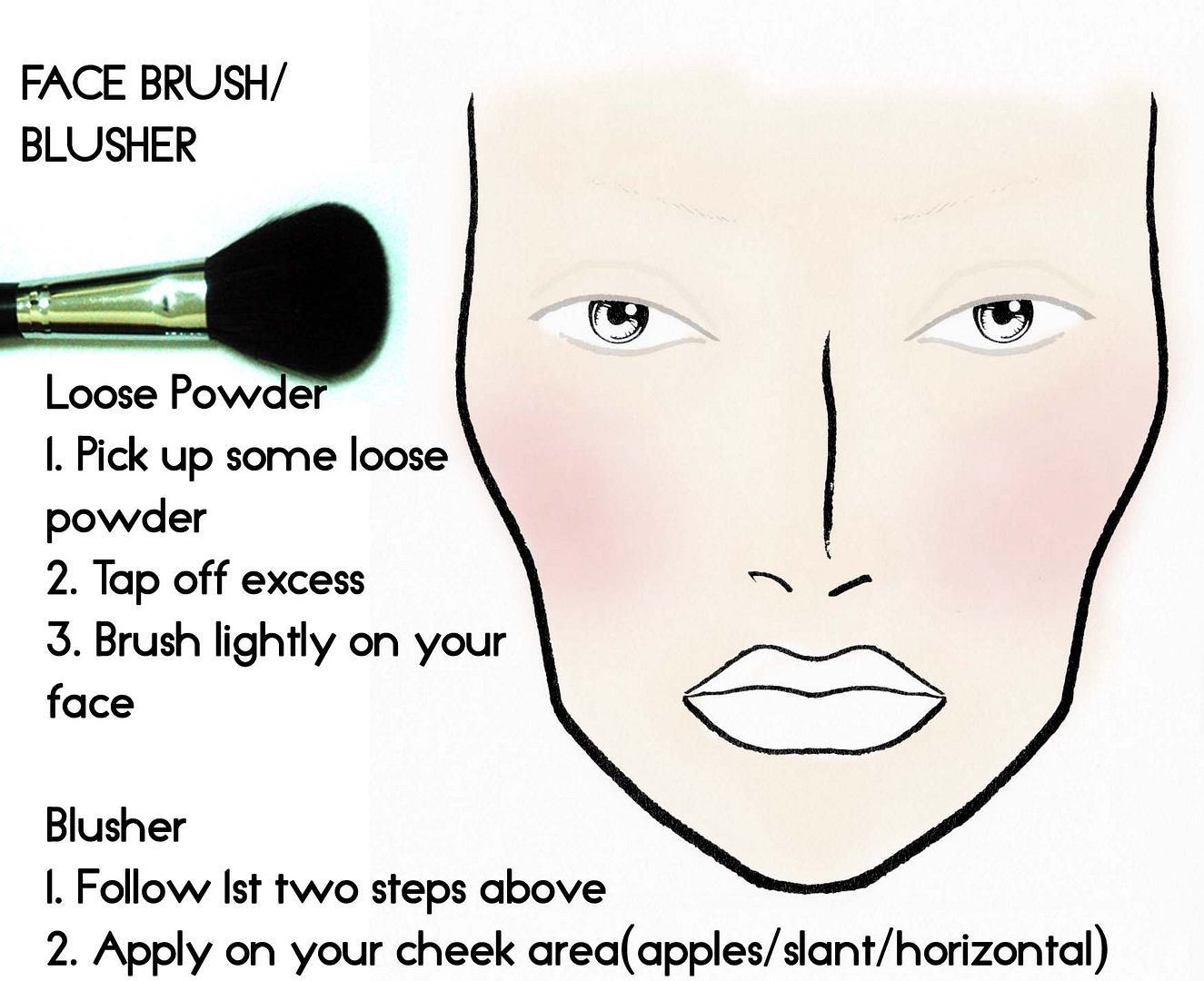 The size of this brush is small enough to be a blusher yet big enough to be a face brush. Why not be both? Just remember to wash them if you plan on double-utilizing them often or you'll end up with a pink powdered face.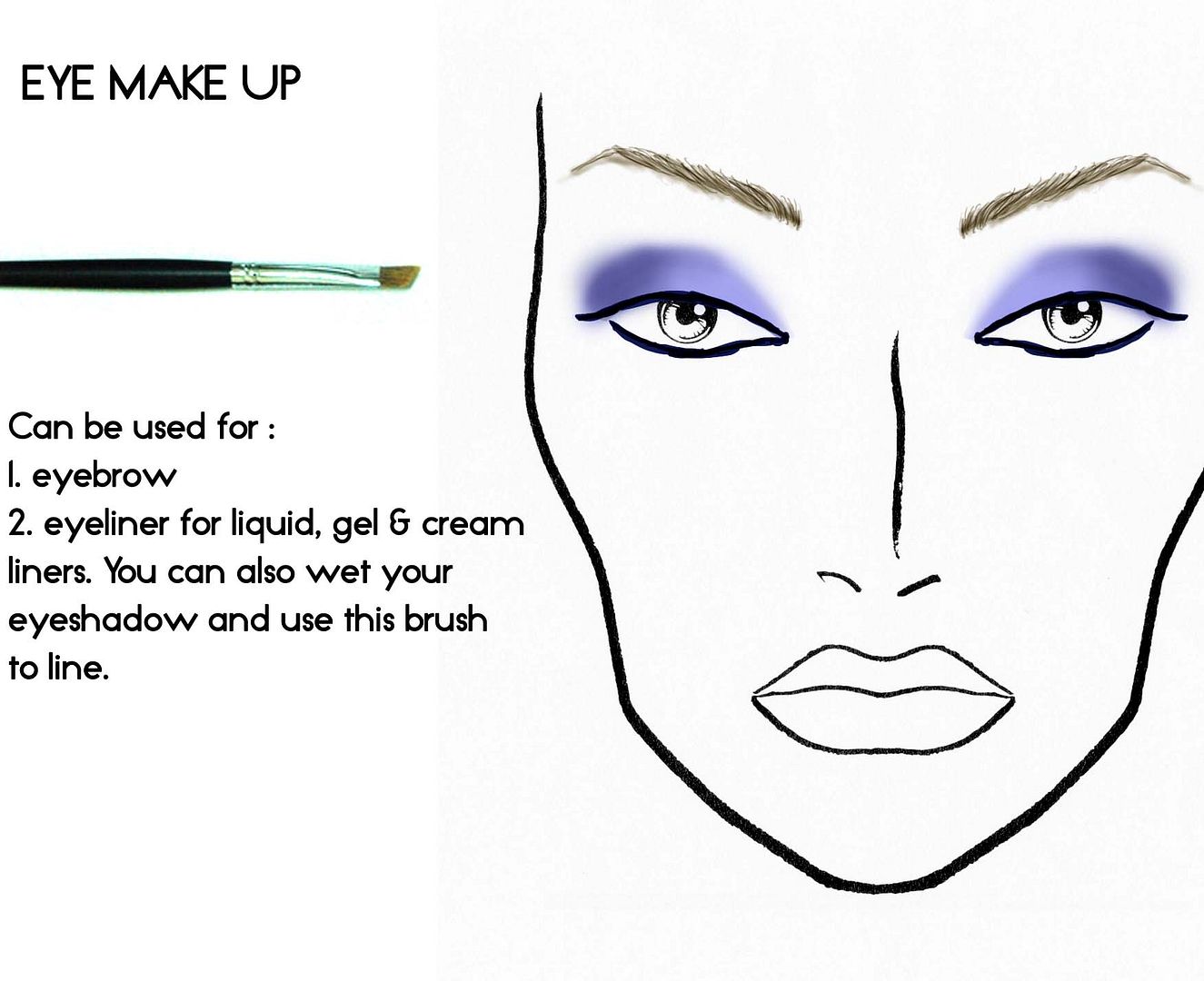 Sharp angled brush for eyelining or for the creative : eyebrow filling.
Always remember, if you plan on double-utilizing your brushes, wash them often.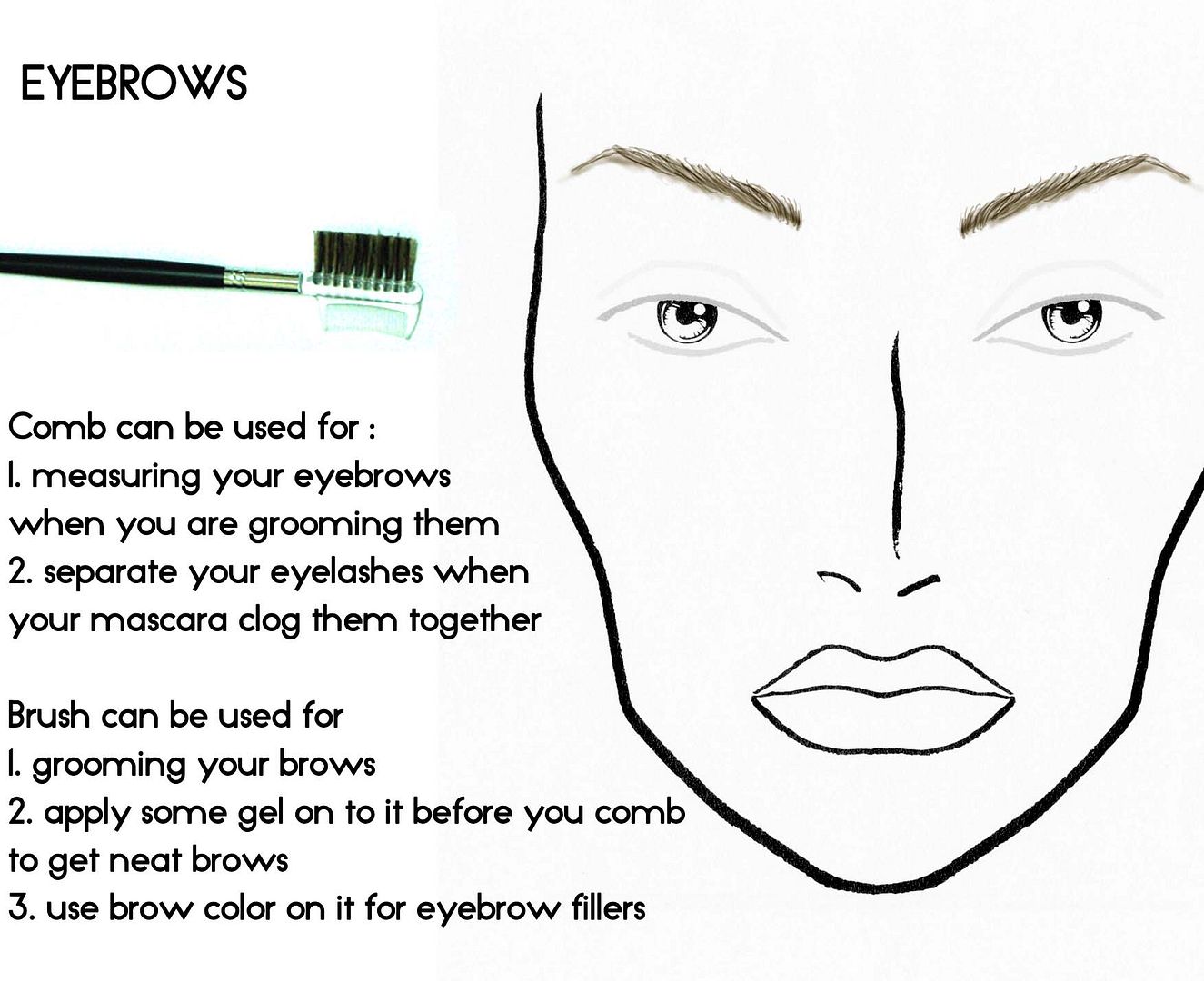 The comb used for measuring means like when you go to the saloon. They comb your hair and with the comb intact in your hair, they cut according to the comb's length as if it is a ruler.
it is the same for brows :)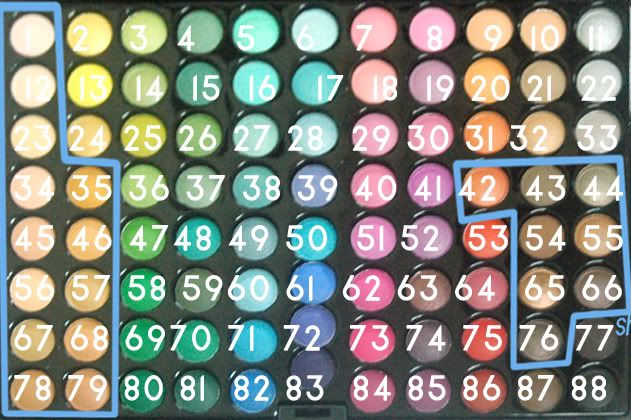 Brushes aside.. what about colours?
Did you know that you can use blusher as eyeshadow and vice versa?
Or if the eyeshadow colour is light and shimmery, you can use it as a highlight and vice versa as a bronzer?
Because all makeup colours are made out of coloured pigments (with powder, ingredients, shimmery dusts, bla bla bla)
The set above is a pigment pallete. Consisting of skin tones (highlights, bronzers)
Eyeshadows (the whole thing can be one)
Blusher (the ladies in red)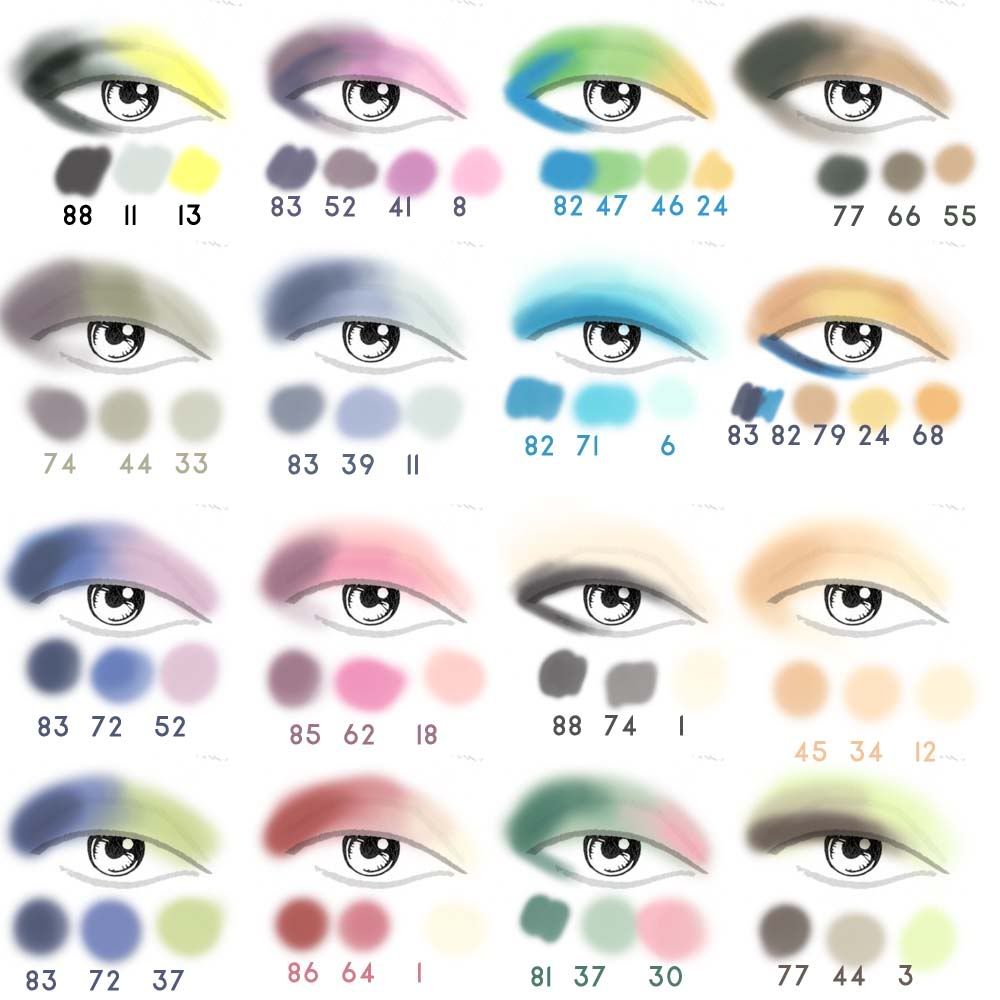 here are some of the makeup looks that you can achieve using that 88 pigments
Now.. all the tools above are not sourced from markets or RM1 for 3 items store.
They are from a supplier who sells makeup products to MAKEUP ACADEMIES/ STUDENTS/ARTISTS.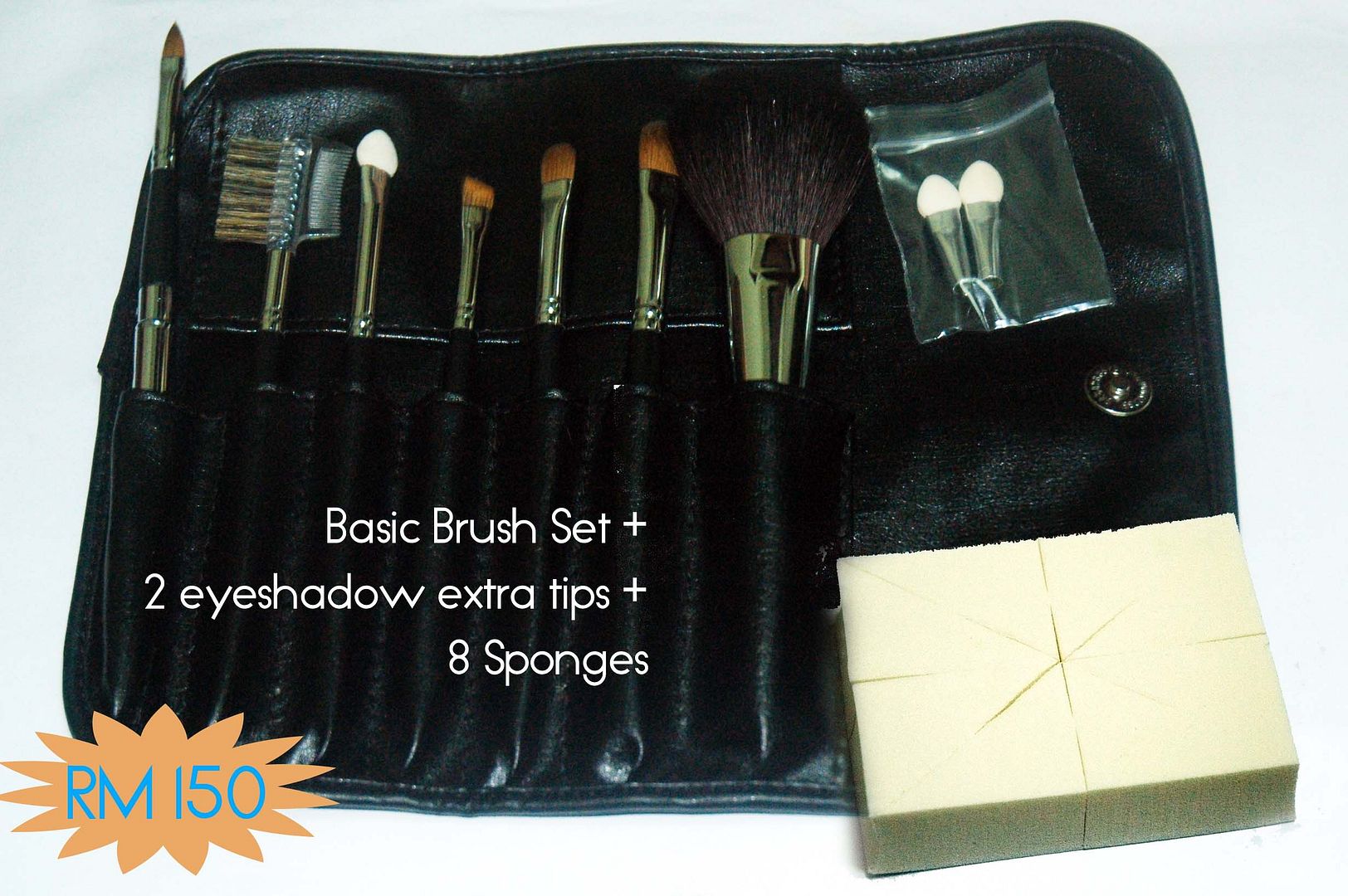 For example this basic brush set.. all of the brushes are made out of Squirrel Hair..
What is the difference between synthetic brushes and animal-haired brushes, you asked?
Synthetic brushes are not as soft. They spoil easily.
Animal haired brushes are very soft and they can be used for your whole life if you know how to take care of them properly.
MAC brushes are mostly synthetic.. they are expensive too.. They cost around RM 70++ for EACH brush.
Laura Mercier's brush set(like above) costs around RM 700 +-
Shu Uemura's are around RM 300+-
Our brush set is only RM 150.. with a free Sponge set too!
Made out of Squirrel hair (each and everyone of them!)
Sold mainly to makeup schools and artists..
We have specially put together a basic set for you!
It even comes with a pouch!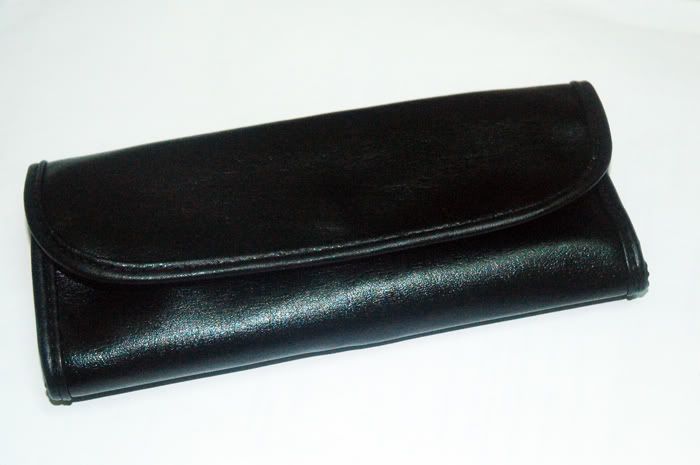 They can be easily carried in your bag or purse for travelling and comes with 2 extra eyeshadow replacement tips!
Only RM 150..
but wait!!
There's more!
2. COASTAL SCENTS 88 PIGMENT SET
This is the
Coastal Scents
88 pigment eyeshadow set for only RM80
Comes with 2 eyeshadow tips and a mirror.
To test the quality of any eyeshadow, you have to see :
1. how pigmented they are?
When you test them on your hand, does the colour show after one application?
If the colour is strong and thick, it is pigmented and of good quality.
meaning you apply less for more colour, less harmful to your skin.
The 88 pigments comes with skin tones(highlights and bronzers), blusher tones, shimmer tones and the whole thing can be for eye makeup too!
This set is very pigmented as you can see, the quantity is very little but you do not need to apply alot for the colour to show.
Usually you get 3 or 4 colours in a Makeup Pallete that cost over RM 100++ in MAC,
Now you get EVERYTHING for RM 80.
Blusher? Check.
Bronzer? Check.
Eye colour? Check.
Highlights? Check.
Shimmers? Check
2. is their ingredients safe?
There are harmful ingredients that you have to look out for in makeup.
If the list of ingredients is not there, be careful because it is not legal to sell makeup without releasing their list of ingredients.
We will go into that in another article.
but for now, this pigment set has a very high content of pigment. Therefore the other ingredient's content weight is already very little.
Furthermore, there are no harmful ingredients here, we checked!
PLEASE WATCH THIS FIRST BEFORE PURCHASING!!!
3. COASTAL SCENTS 77 PIGMENT SET VERSION 2
This is the same version as the 88 pigment set but the blushers are a tad bigger, so are the highlights and lowlights.
Same price as above... RM 80
**Notice : The colour arrangement may differ from pallete to pallete but all the colours will be available
Wait.. wait.. wait.. there is MORE!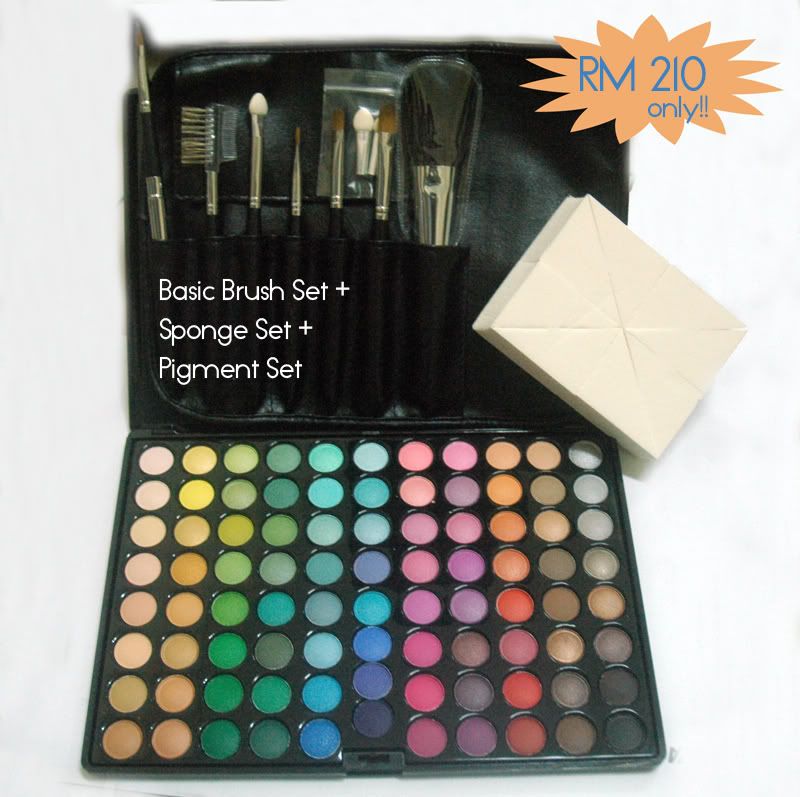 If you get BOTH of our Brush Set and any Pigment Set, it goes for RM 210 with the free sponge set.
It means you save RM 20!
Tell us your :
Name
Email
MakeUp Set : Brush set(RM150) or Pigment set(RM80) or Both!(RM210)
our email - itsablushberry@gmail.com
and we will put your orders in!
Every weekend we will get the stock and deliver them on Monday.
STATUS : AVAILABLE
Makeup brushes pigments eyeshadow blusher cheap good quality